These are our

cranes
American-made and crafted right in our Wisconsin facility, the quality of our cranes is unmatched. That means the buck stops with us, and we'll work tirelessly to make sure you get the perfect crane for whatever your project calls for.
Bridge Cranes
Named for their shape, bridge cranes — also known as overhead cranes — have the highest maximum lifting capacity. Each of our bridge cranes is custom-made to handle your job with ease.
Single/Double Rail
Single/Double Girder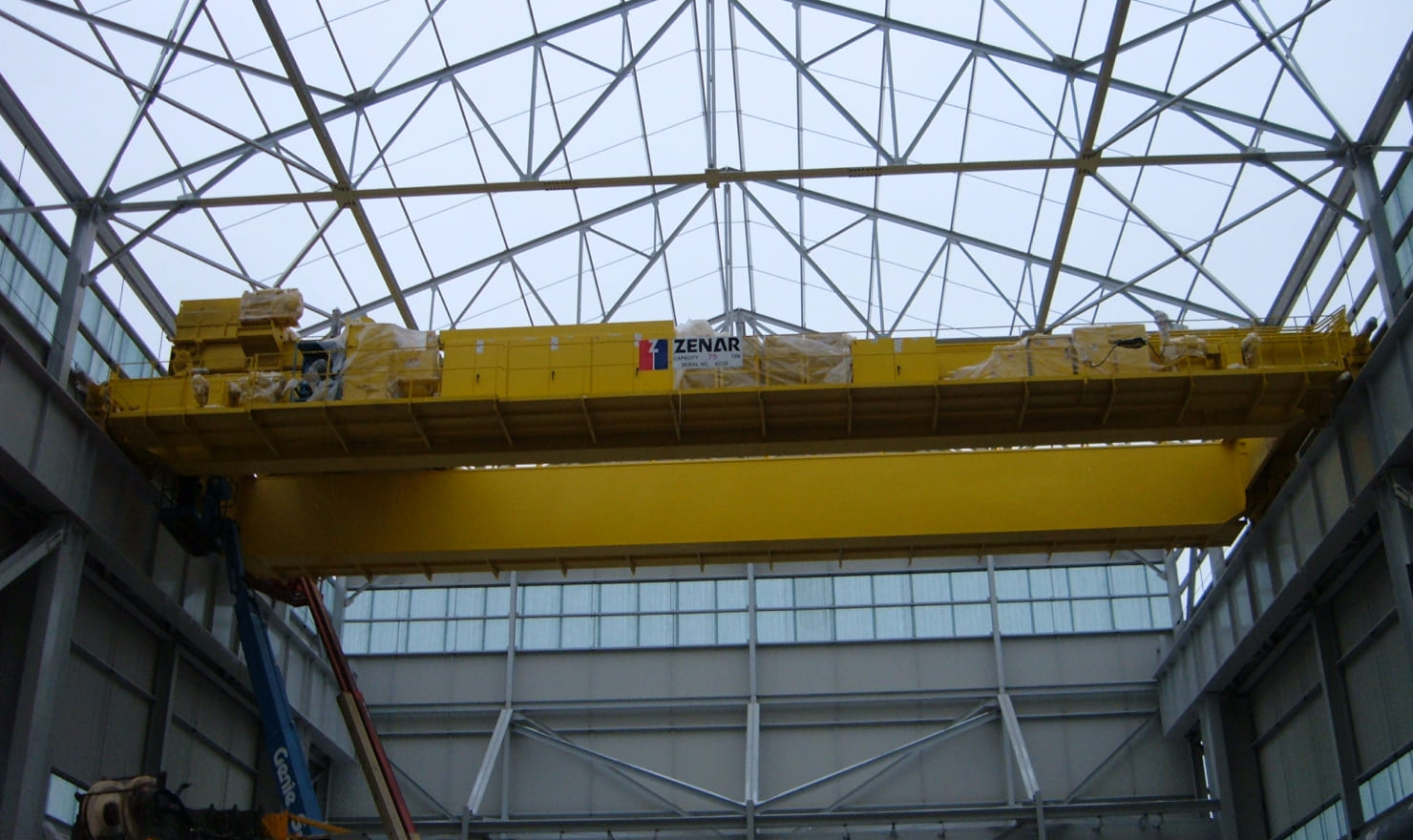 Gantry Cranes
Need a solution that offers more mobility and flexibility than a bridge crane? That's where our reliable and versatile gantry cranes can help you get lifting. No matter the application, we can build to work with your exact specifications.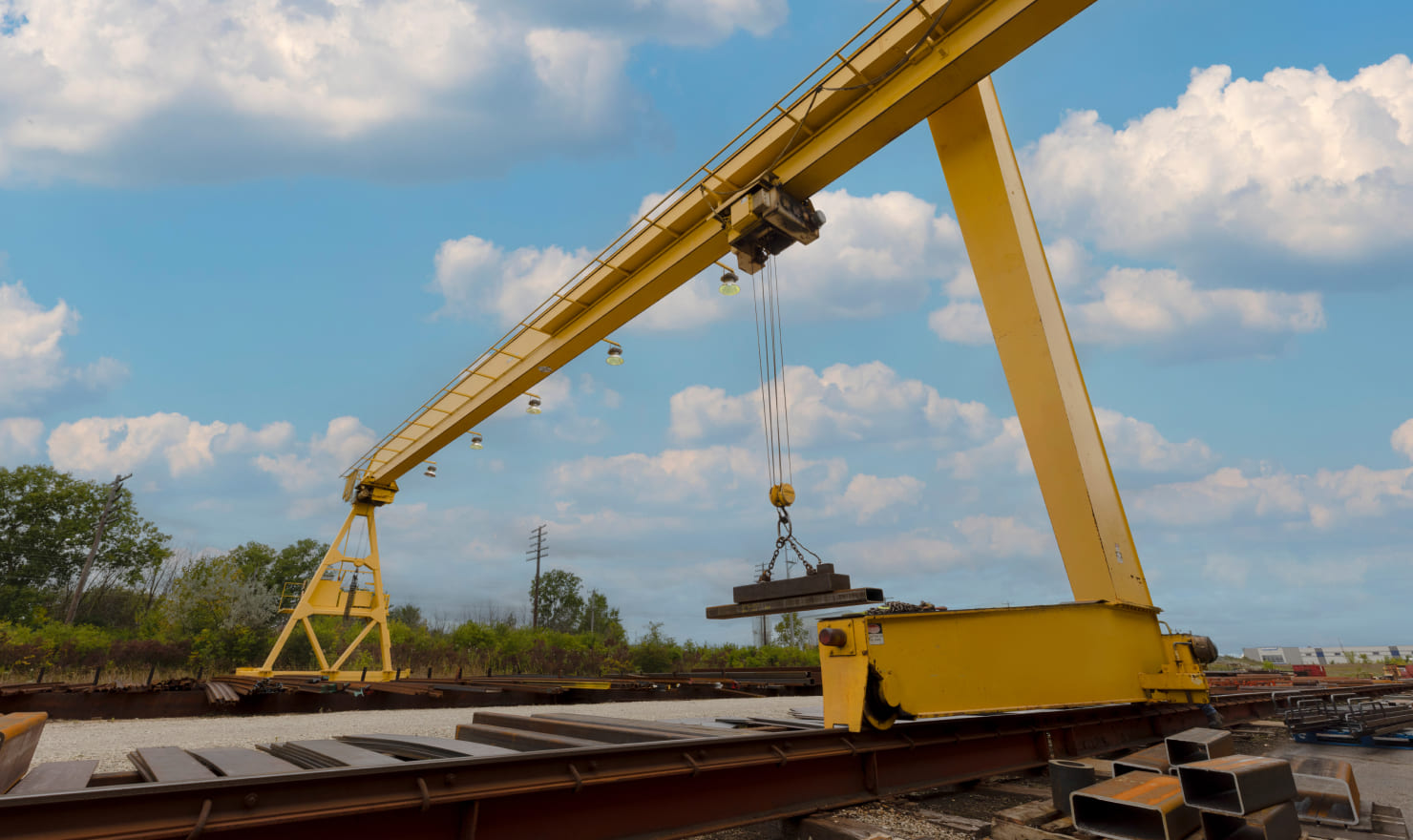 PRODUCT
ADD-ONS
Cabs
We design and fabricate cabs customized to your specific needs as part of our overhead crane options package. Whether it's open or enclosed, we give you the ability to pick and choose the components you want incorporated into your cab.
Hoists
Ranging from light service to heavy duty, our HD, HL and HI hoists offer you a choice in versatility to make sure your job gets done, regardless of what you're lifting.
Below-the-Hook Devices
It might not seem as crucial, but when it comes to our Below-the-Hook Devices, including C-hooks, lifting beams, and telescoping coil grabs, we put the same level of care and attention to detail into each of our hook devices as every one of our other components.
Transfer Carts
Our team offers a collaborative approach when it comes to designing, manufacturing, and implementing your transfer carts. We provide superior material-handling solutions with features that include radio, manual, or passenger controls.
Electrical Components
Our expert electrical department allows us to design and install necessary electronic crane components all within our facility. That means you receive high-quality, maintenance-friendly designs in every product you order.
Automation
Individual automation packages and features can be added to any overhead crane at any time — even if Zenar didn't build it — to enhance workplace safety, efficiency, and performance. Our team can and will assist you in maximizing the value of your crane with the latest in robotic, laser, and radio frequency technology.
Learn More About Automation